Attractions for salts
Fishing port, Władysławowo, Portowa 22

Situated by the open sea, it serves both as a fishing port and a sailing marina. From our perspective, it's a great place for a walk both during the day, during sunrises and sunsets, and in the evening. It is a beautiful, loft-like place, where the breakwaters have been decorated with the longest artistic mural in Poland.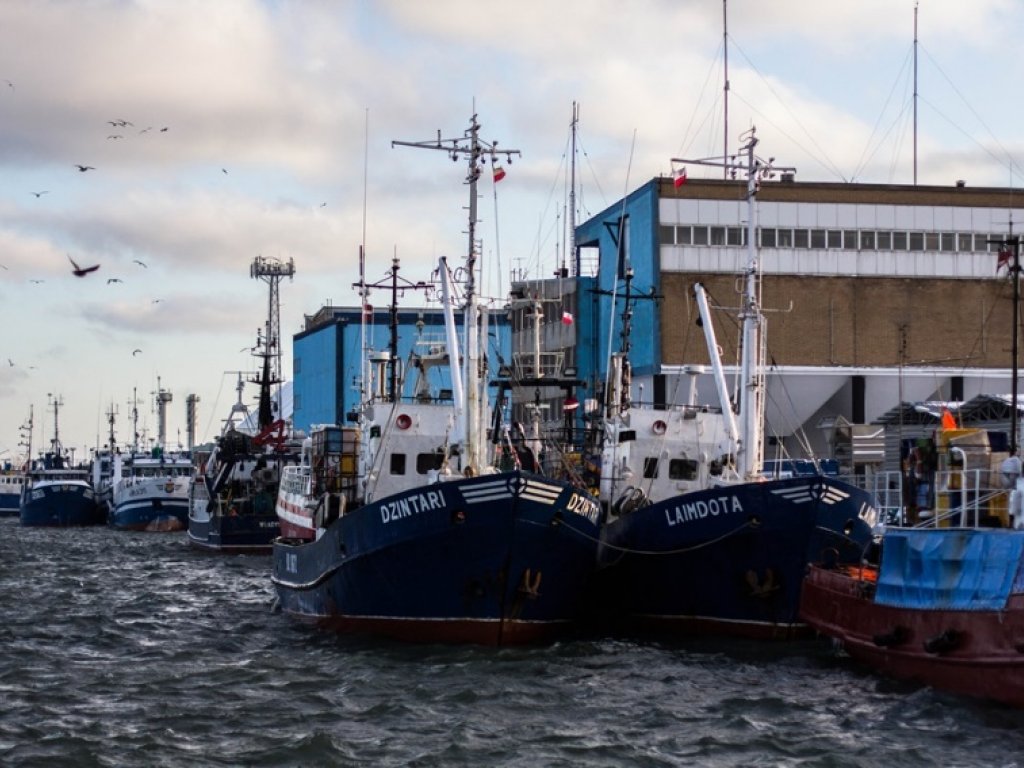 Above all, during the season, the harbour becomes a base for cruises on the Baltic Sea. Fishing boats are also adapted for sea cruises. Thanks to this, amateurs may go on a one-hour trip along the coast, while true fishing enthusiasts can take part in 8-hour fishing trips with a fishing rod. These cruises are organized all year round and guarantee a wonderful, unforgettable atmosphere and a real sea adventure.
The Headland of Hel, Hel
Bunkers, wrecks of warships ORP Wicher II (ORP Gale II) and Grom II (Thunderbolt II), a trail of fortifications... this place is a real treat for fans of military history. Open all year round.
Lighthouse, Rozewie, Leona Wzorka 3
All lighthouses are attractive in our opinion, because each of them offers unique view and each has its own history. Therefore, it is best to start with the one in Rozewie, which is open from May to September. There is an exhibition of lighthouses in Poland inside, which may give you a reason for further trips on the lighthouse trail.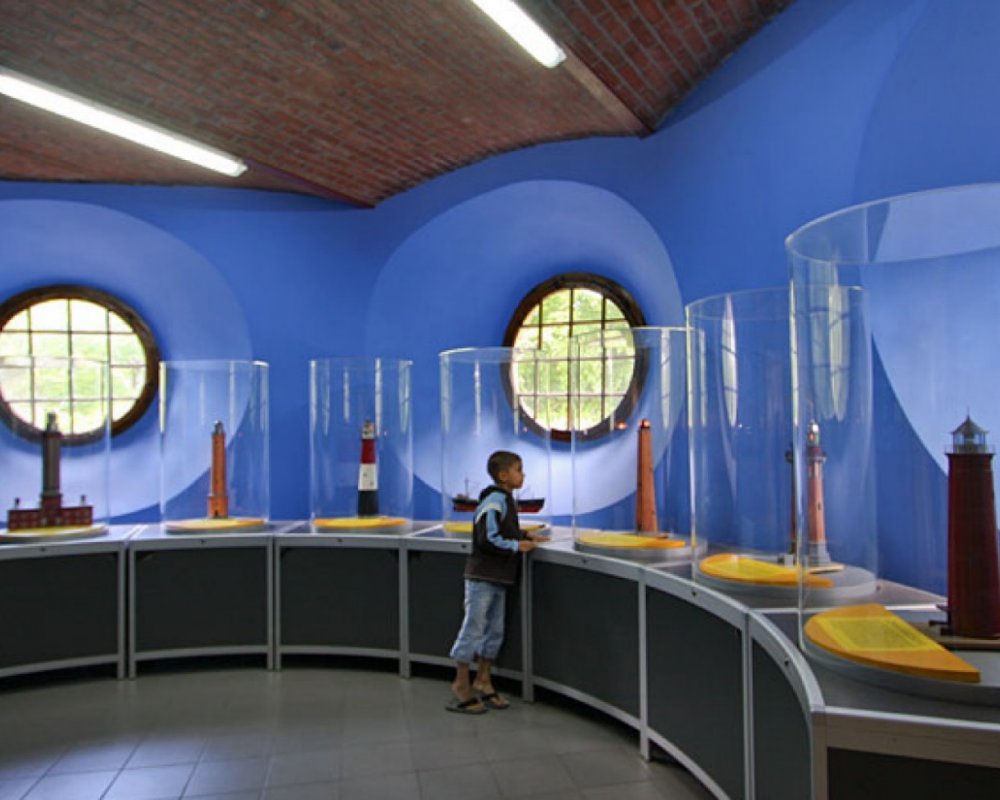 Fisherman's hut from 1881 and Kashubian Pomeranki, Jastarnia, Rynkowa 10

This is a real rarity, which is best visited at the beginning of May, when there are organized staging of Kashubian village life in the past. The Fisherman's Hut was built from pieces of wood from wrecked ships thrown out by the sea, and inside there is a bunch of unusual exhibits – material evidence of the fisherman's life. The hut is open from May to September. Kashubian "Pomeranki", i.e. Traditional Kashubian coastal fishery boats characteristic for this region, can be found all along the peninsula all year round.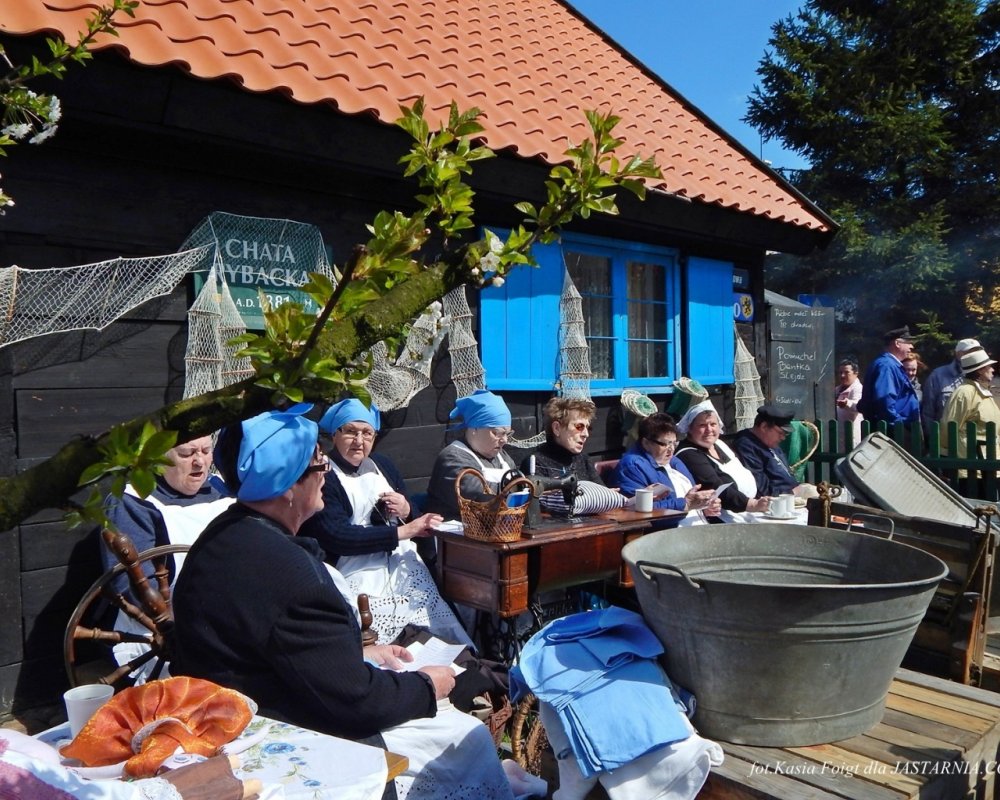 For nature and animals lovers
The Coastal Landscape Park
Those who have already been to the Władysławowo area know that there is no shortage of beautiful views here, regardless of the season. Despite seasonal crowding, one can still enjoy 13 carefully preserved nature reserves, and each of them impresses with its unforgettable beauty. We particularly recommend Słone Łąki (the Salt Meadows), Dolina Chłapowska (Chłapowska Valley) and Rezerwat Beka (Beka Reserve). Available all year round depending on the animal breeding season.
Seal sanctuary, Hel, Morska 2
It is worth noting that the seal sanctuary is not a park where you can feed the animals, but a research and education centre whose most important goal is to save seals. By buying a ticket, you can contribute to saving these extraordinary animals. The seal sanctuary is open all year round, so we recommend a visit during the off-season, during the feeding hours with a lecture, which take place daily at: 9:30, 11:00, 12:30 and 14:00.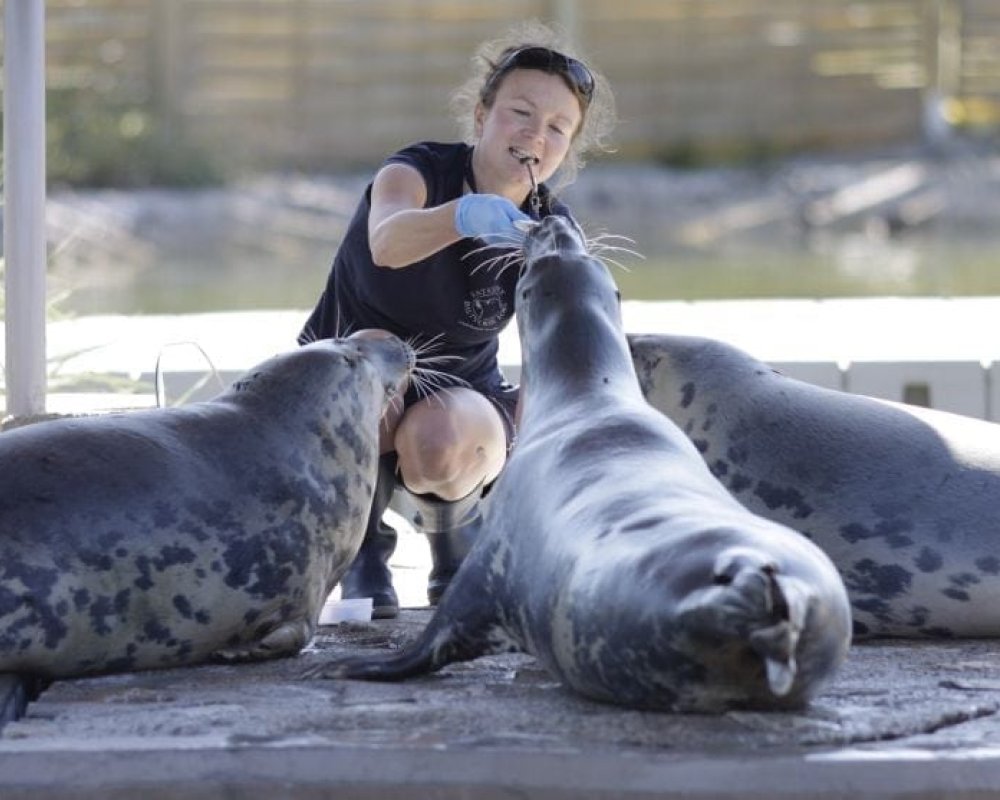 Puck, Jastarnia or Jurata pier

We know that the most popular pier is the one in Sopot, but the inhabitants of the peninsula have nothing to be ashamed of. That is why we encourage you to take a walk on each pier, regardless of the season. Pleasure without fees and restrictions.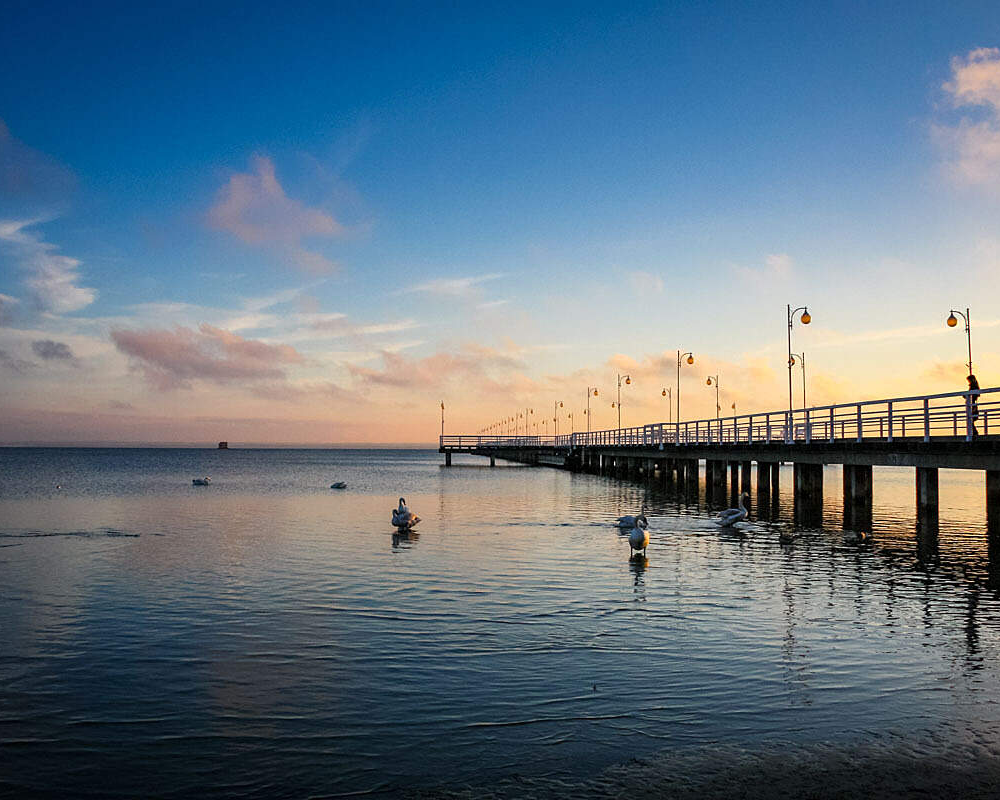 The Rewa Cape (headland)
A bit of a journey, but well worth it, especially in summer at sunset. Gwarowo, called Szperk, is a popular place for weekend walks among locals, which gives the feeling of walking on water.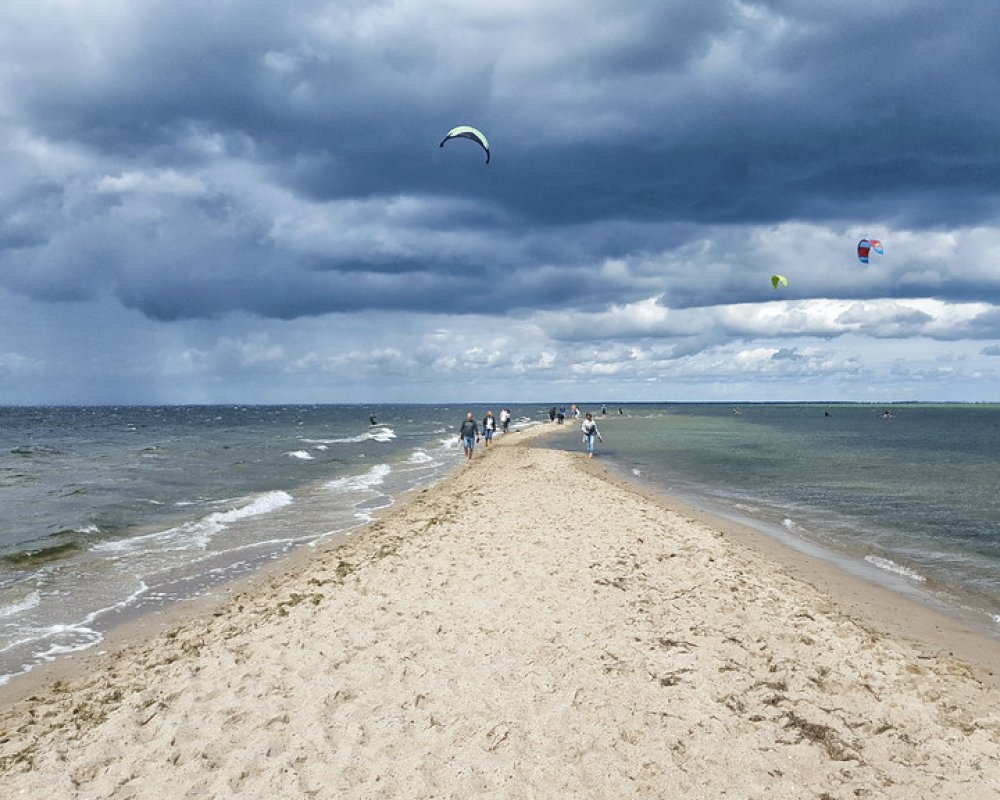 Gwiazda Północy (The Star of the North) and Jastrzębski Klif, Jastrzębia Góra, at the end of Norwida street

A seemingly ordinary rock, but why not go to the northernmost point of the Polish coastline? It is also the northernmost point in Poland. It is accessible all year round. By the way, it is worth seeing the surrounding picturesque cliffs. While there, don't forget to visit Lisi Jar - a gorge leading to the sea. Its slopes are covered with over a hundred-year-old beech forest.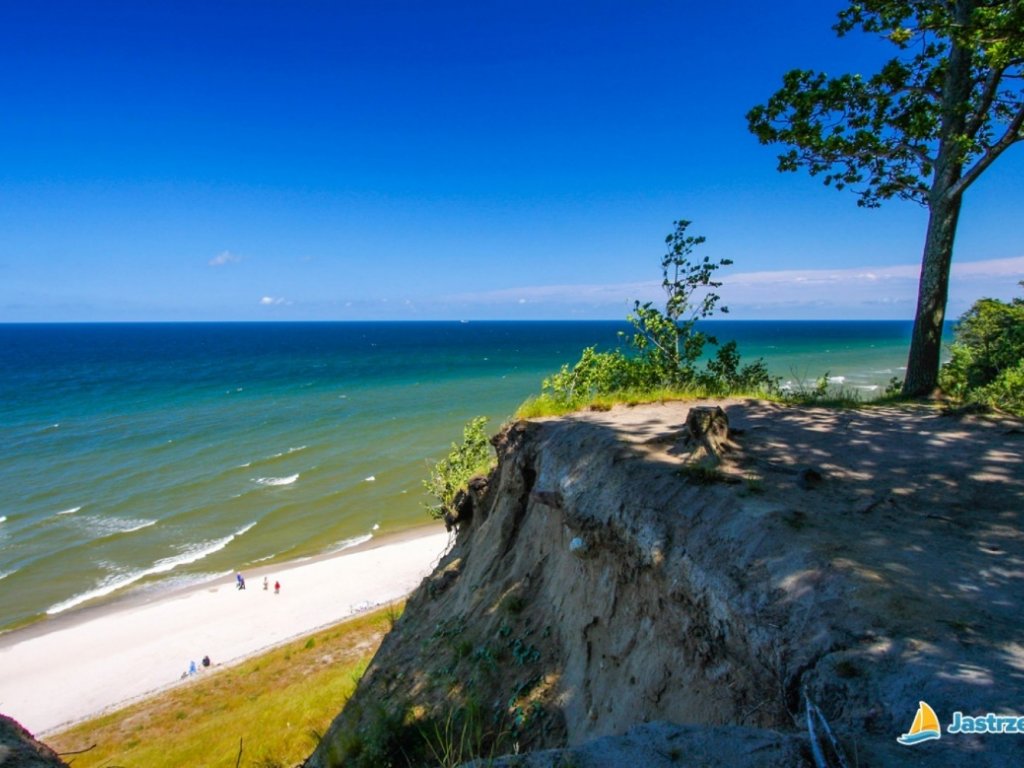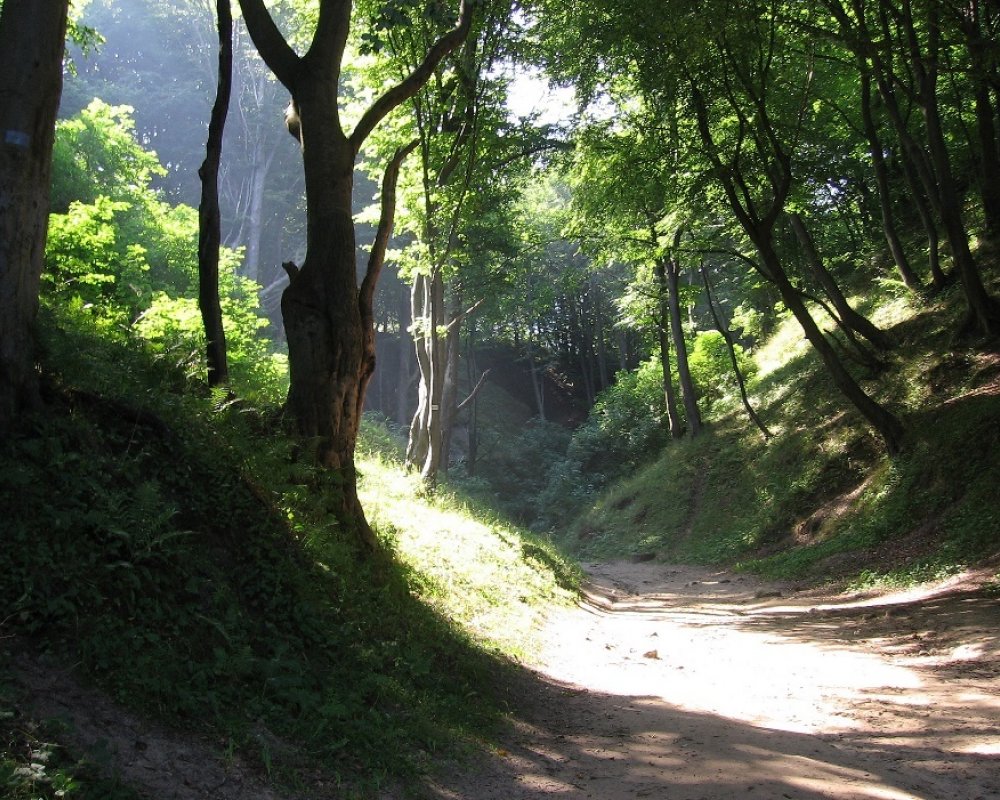 The Grottos of Mechowo, Mechowo, Wesoła 8
A little known and small attraction near Puck, but worth seeing because it is a unique peculiarity available all year round. Namely, as a result of glaciation, sandstones formed characteristic rock columns resembling the best mountain caves. A very interesting attraction near Władysławowo, which is an unusual peculiarity in the seaside.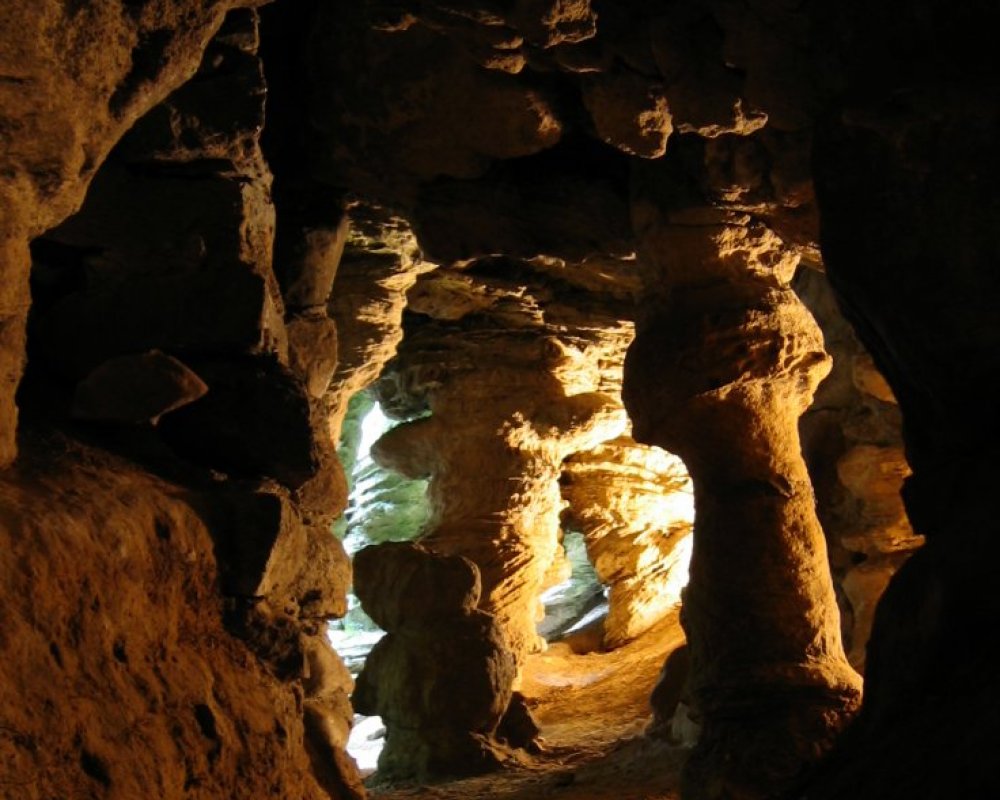 Seal Hunters Settlement, Rzucewo, Nad Zatooką 24
While in the area, you can also visit the Seal Hunter's Settlement. This is a charming place, showing the life of the seal hunters who inhabited the area in the past. Visiting the park is possible all year round and involves forest walks and views of the Bay of Puck.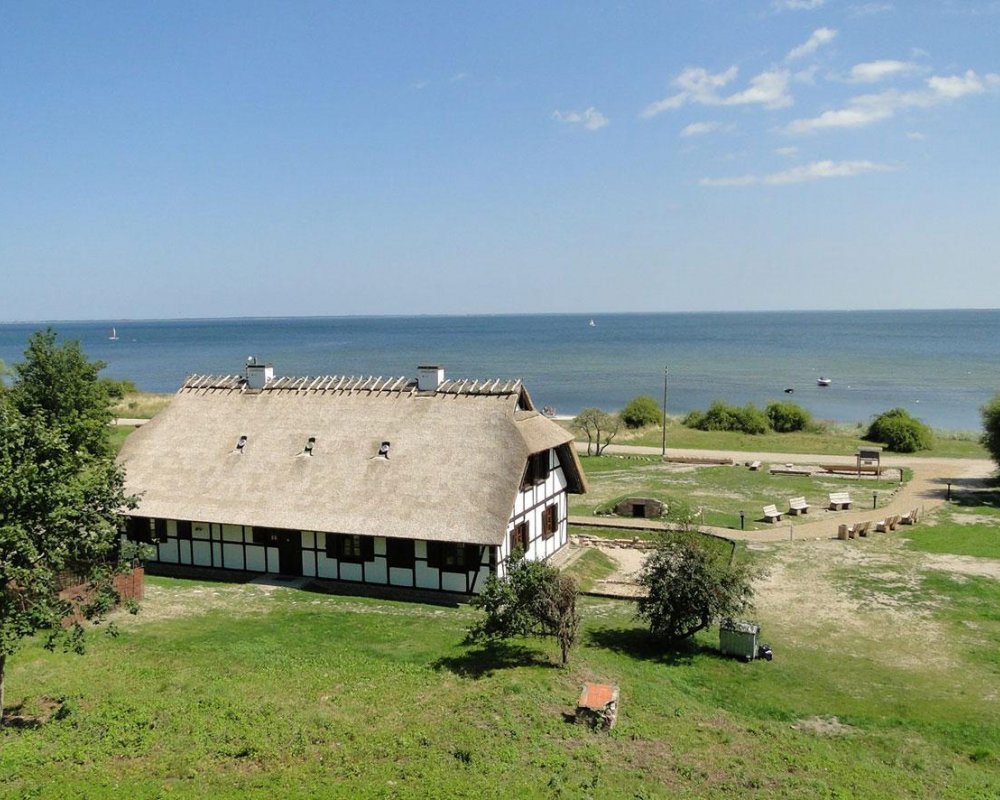 The Butterfly House, Władysławowo, Hryniewieckiego 2
This small and magical place is located in the heart of the harbour and is available in summer, from June to the end of August. You can watch dozens of species of butterflies, take photos or buy a fairytale photo session. The Butterfly House is a real treat for connoisseurs of beauty.
For sport fans
Cycling routes
The whole of northern Kashubia is surrounded by numerous very good quality cycling routes. Of course, the most popular route is the one leading from Władysławowo to Hel, but there are also many others. You can check them out here. The bike trails in and around Władysławowo will be suitable not only for advanced cyclists, but also for amateurs and even for children. Obviously, before setting off, we encourage you to take a rational approach to the issue of cycling trips at the seaside – by appropriate preparation and selecting the route which is suited to your skills.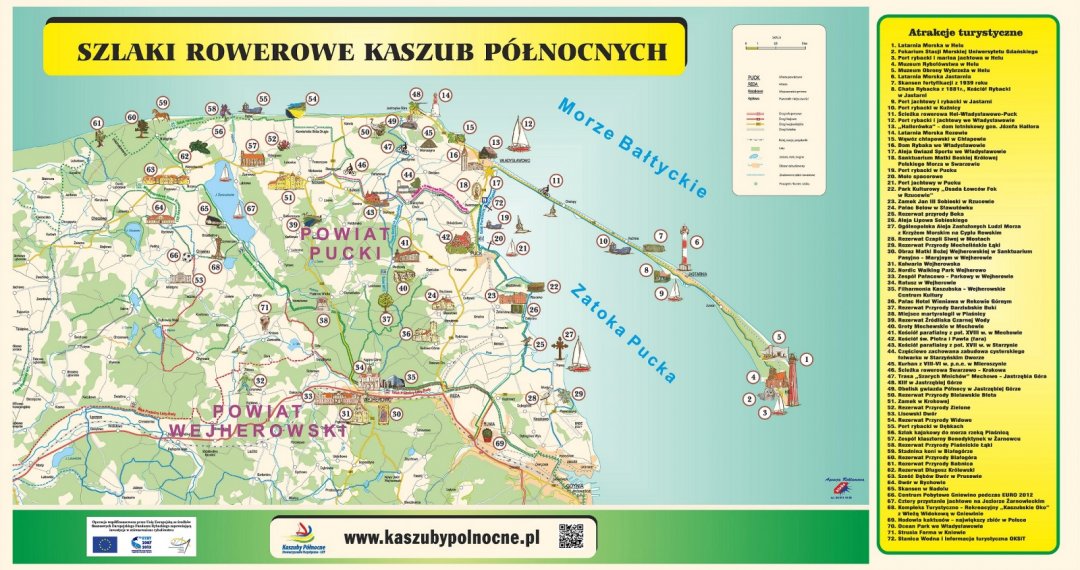 Water sports
Surfing, windsurfing, kitesurfing, wakeboarding, sailing... There are many opportunities. We recommend especially: Kite.pl and Windszkola.pl in Chałupy and Akademia Jachtingu (Yachting Academy) in Jastarnia. Water sports in Władysławowo is a good way to try something new during holidays or return to well-known and popular attractions.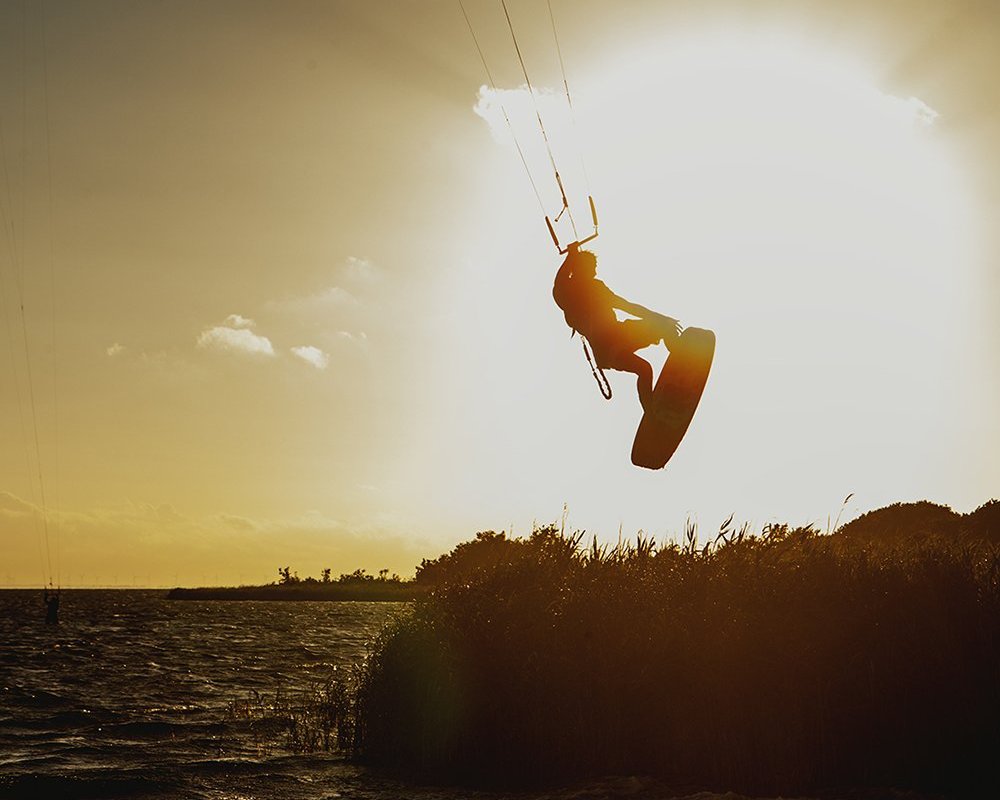 Go-karts in Władysławowo
Tor Półwysep (The Peninsula Track) is available all year round and is located near our facility. We recommend the northernmost go-kart track in Poland. It is one of the best maintained and safe sports facilities in the area. A real treat for fans of karting or F1 fans. What's more, the place is also suitable for children.
Kayaking and diving in the Piaśnica River
Kayaking down the river straight to the sea? It is a great opportunity for amazing memories! And a great experience even for experienced kayakers. But nobody has to be a professional to try their hand at kayaking. Experienced guides from Kajaki Piaśnica (Piaśnica Kayaks) and a peaceful route will satisfy everyone.
Horseback riding along the bank of the Bay of Puck
A rather common view for us that is straight out of a Hollywood film. Horses galloping the seashore, splashing water... Scenery like in a movie! And a perfect way to relax by the sea and one of the favourite attractions. It is already possible in Swarzewo.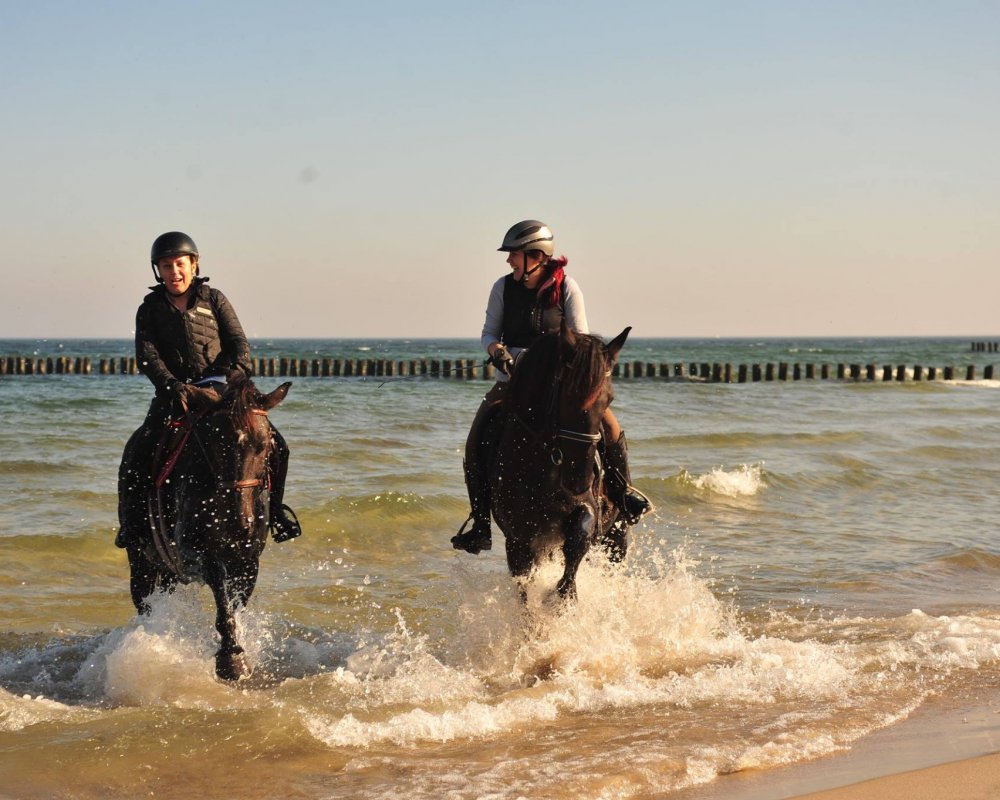 Sightseeing flights from Jastarnia
A great solution for groups and beginners, because it does not require any special preparation. The plane reaches the altitude of about 300 metres and circles above the peninsula, Baltic Sea and the Bay. Breathtaking views, unforgettable impressions and memories for years to come!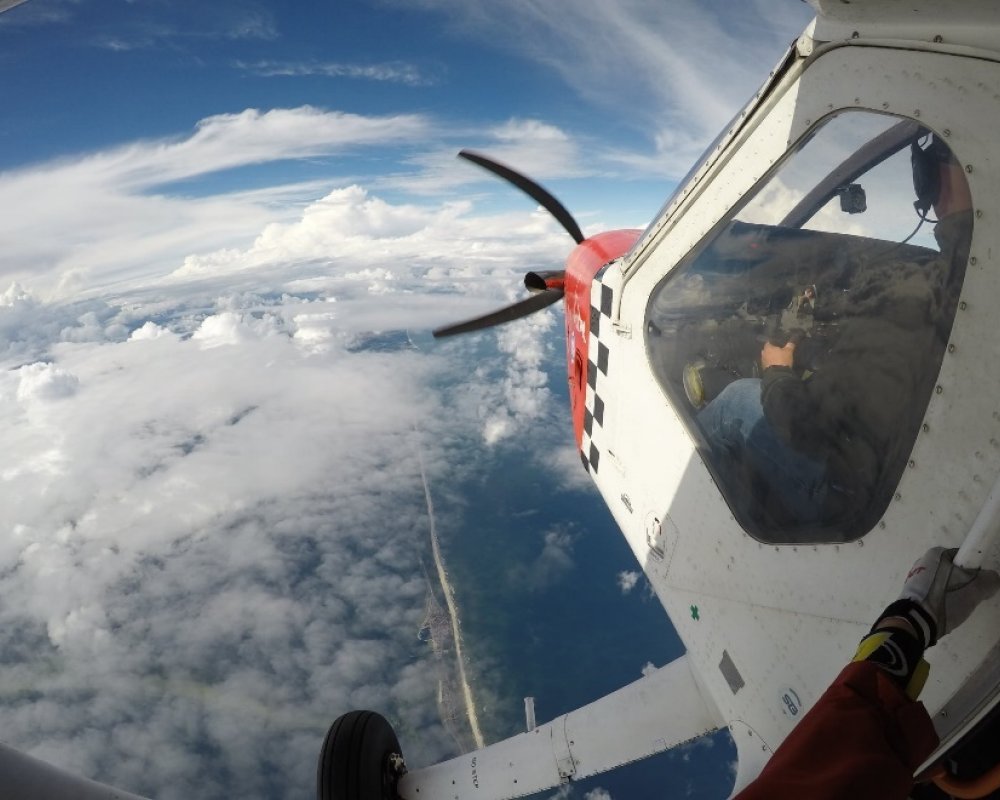 For artistic souls
Clay moulding workshop in Władysławowo

Keba Ceramics Studio is the first atelier of this kind that was founded by the local artist – Ania. Maybe this is a reason why we feel very attached to her. Throughout the year, Ania runs ceramic workshops for children, but also for adults. Many of our customers have bought her works or participated in her workshops. It is an unforgettable and positive experience, which everyone may benefit from.
Glassworks in Puck
This is a year-round traditional artistic glass manufactory, which includes a glassworks and glass grinding shop at the Old Market Square and the workshop for stained-glass, artistic jewellery and burner glass. You can see there the process of cold and hot processing of glass and also try your hand at it during workshops, demonstrations and lectures.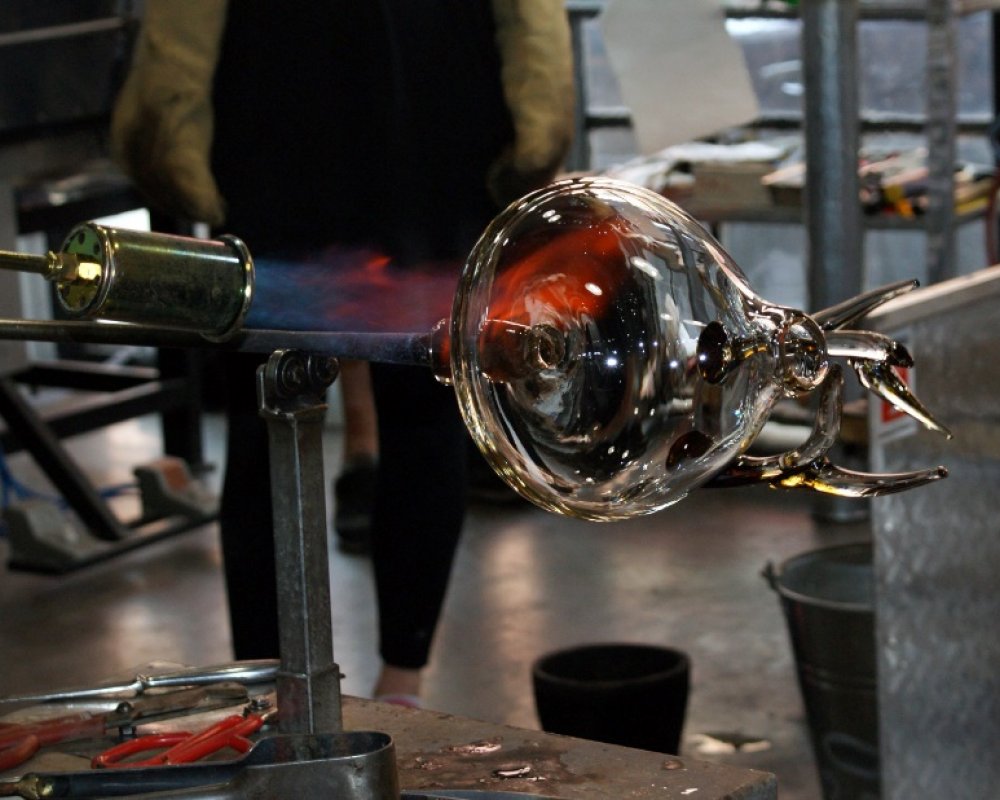 The Sailor Cinema in Jastarnia
The "Sailor" cinema is the last real cinema on the Hel Peninsula, a seasonal one, run by three women from three generations. It is a seasonal cinema that is filled with the smell of old times, where the armchairs creak, a tiled cooker is in the corner of the room, and the warmth of vinyl records prevails in the lobby. This place is simply a must-see.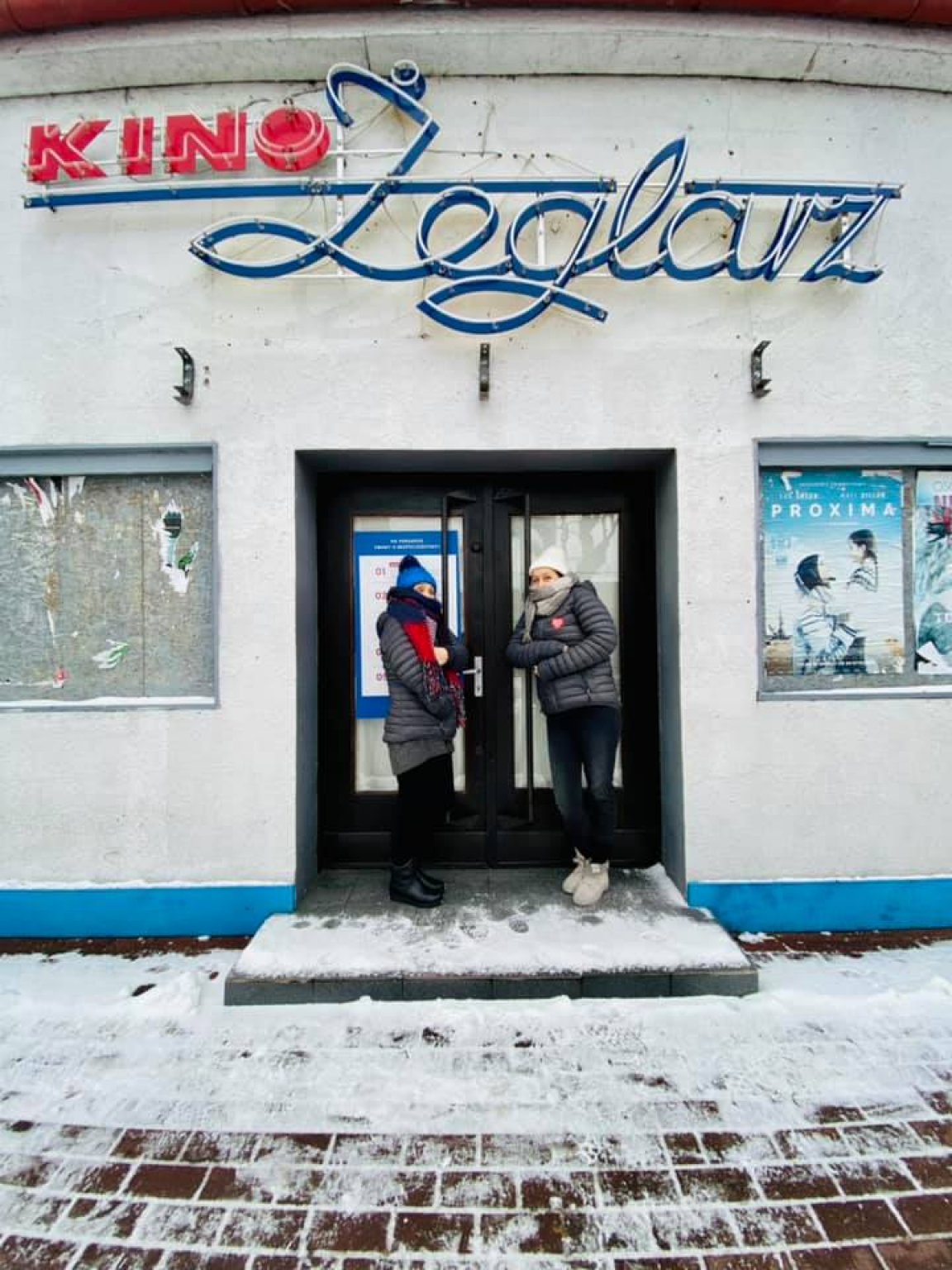 For children - both real and adult
Labyrinth in the cornfield in Swarzewo

Labyrinth is a family amusement park available from July to September and one of the biggest seasonal attractions in the region. It is at its best in August as it creates 3.5 km of tangled corridors. It is a huge dose of fun and excitement.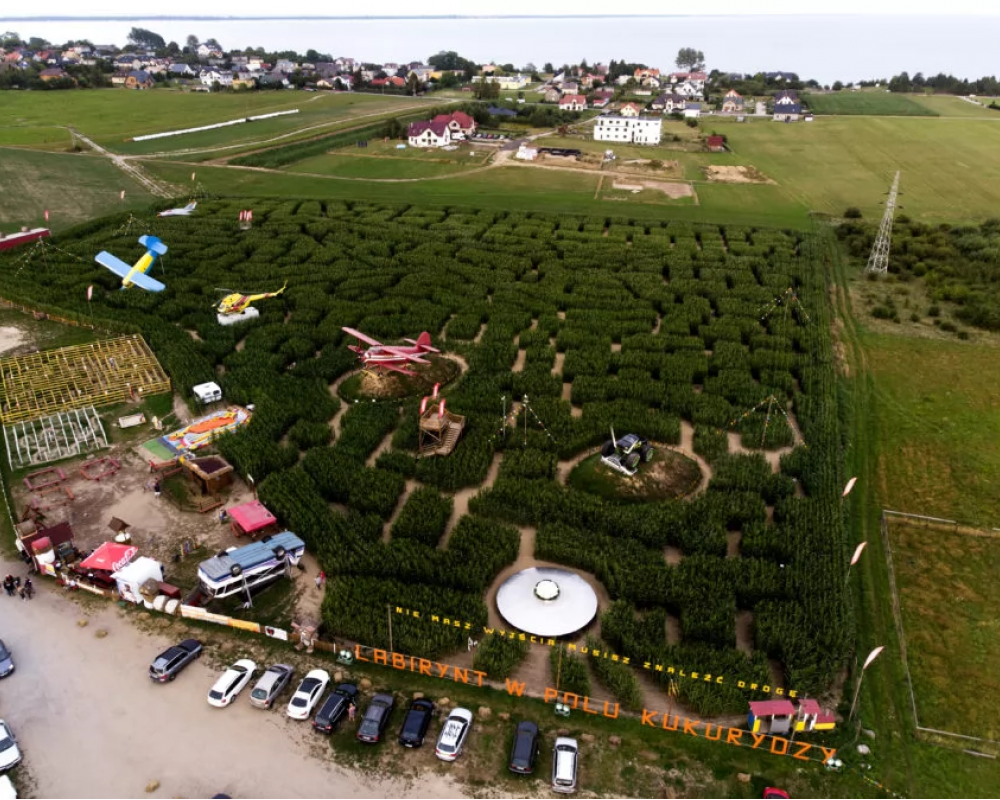 Evolution Park in Sławutówko

This is a perfect place for dinosaur lovers. Attractions refer to the life that existed millions of years ago on Earth. Early man, a cave town, Stonehenge are just of the many attractions offered there from spring to autumn.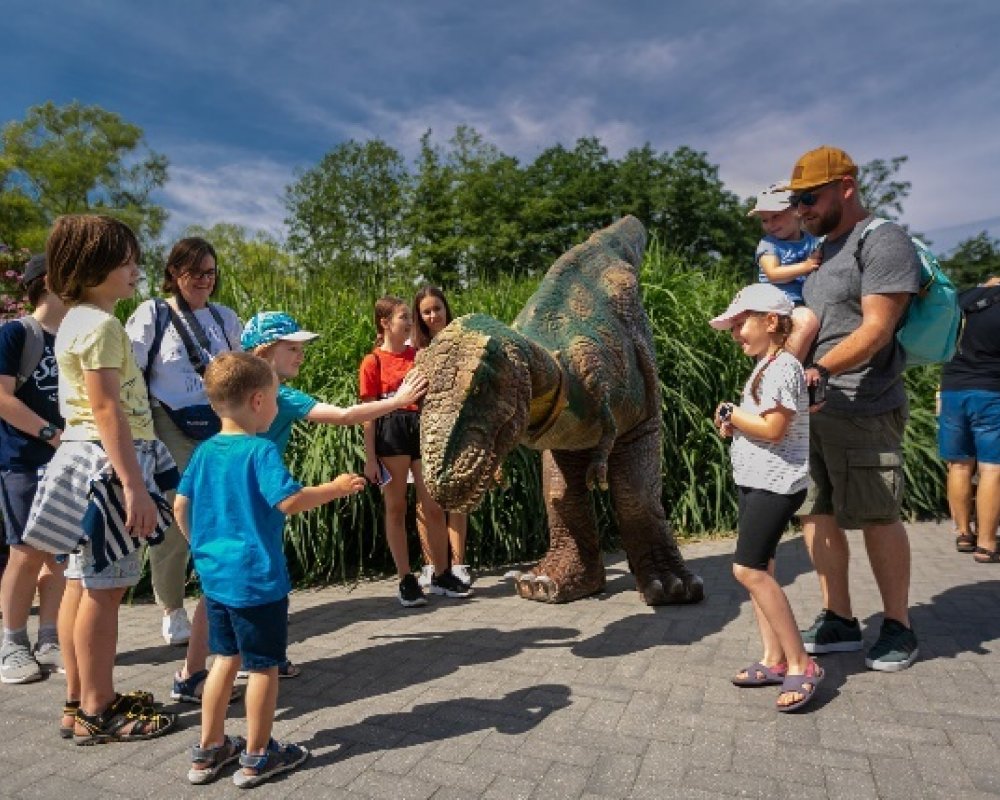 Sowiński Theme Park in Władysławowo

A classic funfair for those who want to have fun in the form of roller coasters, big wheels or boosters. The place also offers many quieter attractions for smaller children. Open from May to early September.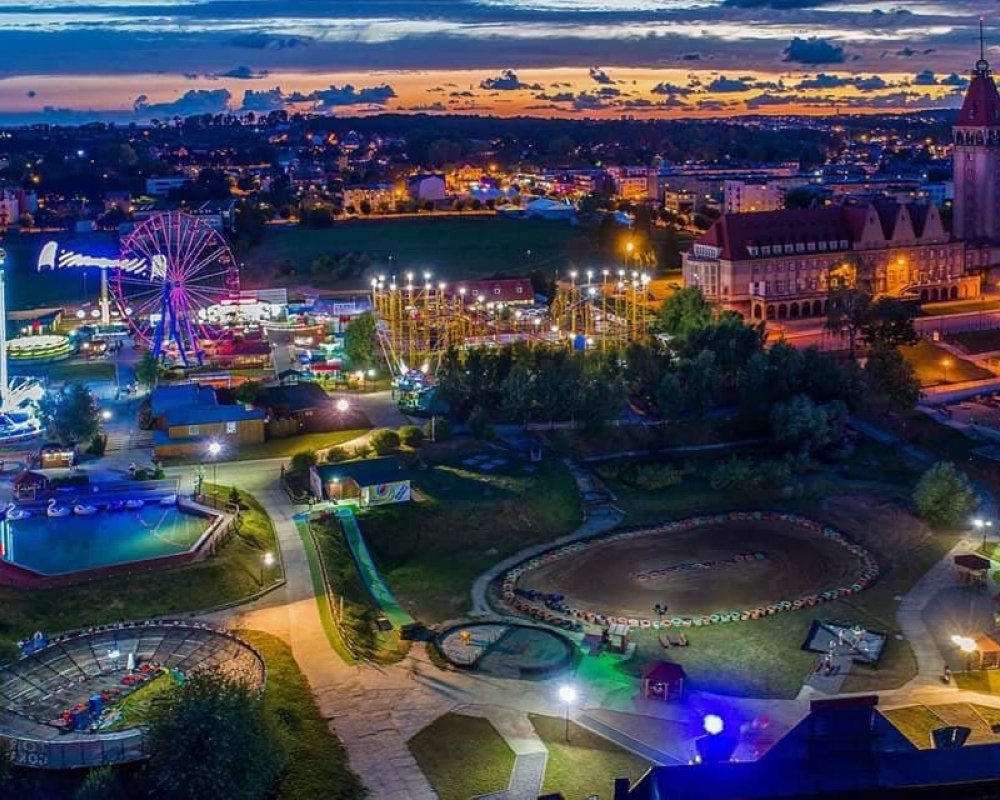 Magical Vertigo in Władysławowo

The Museum of Illusions operates all year round and allows you to easily discover the secrets of optical illusions and magic tricks. It evokes delight, especially among small children.
The medieval settlement in Sławutowo

Crossing the gates, we move into the world of the medieval settlement that is accessible all year. This place offers living history lessons, i.e. craft workshops (pottery, weaving, flatbread baking, leather decorating, felting), as well as shows of medieval cuisine.
Lemur Park in Rumia

This is an interactive zoo where visitors can take photos of them but also even enter the cage to strike up a friendship with the animals. We must admit that this is a place where not only children but also adults experience unforgettable impressions! Open from April to end of September.
Ostrich Farm in Kniewo

An ideal place for a rest for kids and adults, which can be visited primarily from May to September. Availability in other months is flexible. In spite of appearances, at the farm you can find not only ostriches, but also other animals which you can feed, stroke, and even ride.
Attractions - Władysławowo and environs

We hope that our guide will help you organize an unforgettable holiday by the sea! As you can see, in Władysławowo and its we can find plenty of attractions that will suit your tastes. Some of them are also available all year round, so we won't get bored out of summer season.